Quality & innovation. It's in our chemistry.
Wessex Chemical Factors
Wessex Chemical Factors (WCF) is a family-run, specialist chemical company that has been trading since 1983. WCF is based in the southern county of Dorset, in the United Kingdom, close to both Bournemouth and Ringwood town. Wessex manufacture and supply chemicals to a variety of industry sectors.
Whilst our main website is under construction, please visit one of our other stores for product information, news and special offers.

Wessex Boat Store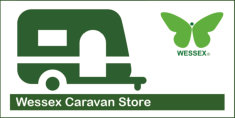 Wessex Caravan Store
Contact us
Have a question?
Give us a call, we are here to help!
Telephone
Office opening hours
Monday – Thursday : 9am – 5pm
Friday: 9am – 4pm
Office Address
Wessex Chemical Factors Limited,
Unit 9 Crane Way,
Woolsbridge Industrial Park,
Three Legged Cross,
Wimborne,
Dorset,
BH21 6FA