New regulations & changes to the way you can buy products
Poisons Act 1972, The control of Poisons and Explosive Precursors Regulations 2023
From the 1st October 2023, new regulations will come into effect that will change the way you purchase some of our products. You may have noticed that some products can no longer be purchased from the website and instead you need to order them directly from us. This is a result of the requirements of the new regulations.
Regulated substances are substances listed in legislation that can only be purchased through a business or a person who holds a valid EPP (Explosive Precursors and Poisons) licence. The new regulations have added additional requirements to this process.
The number of regulated substances has now also been expanded and includes the following raw materials and products: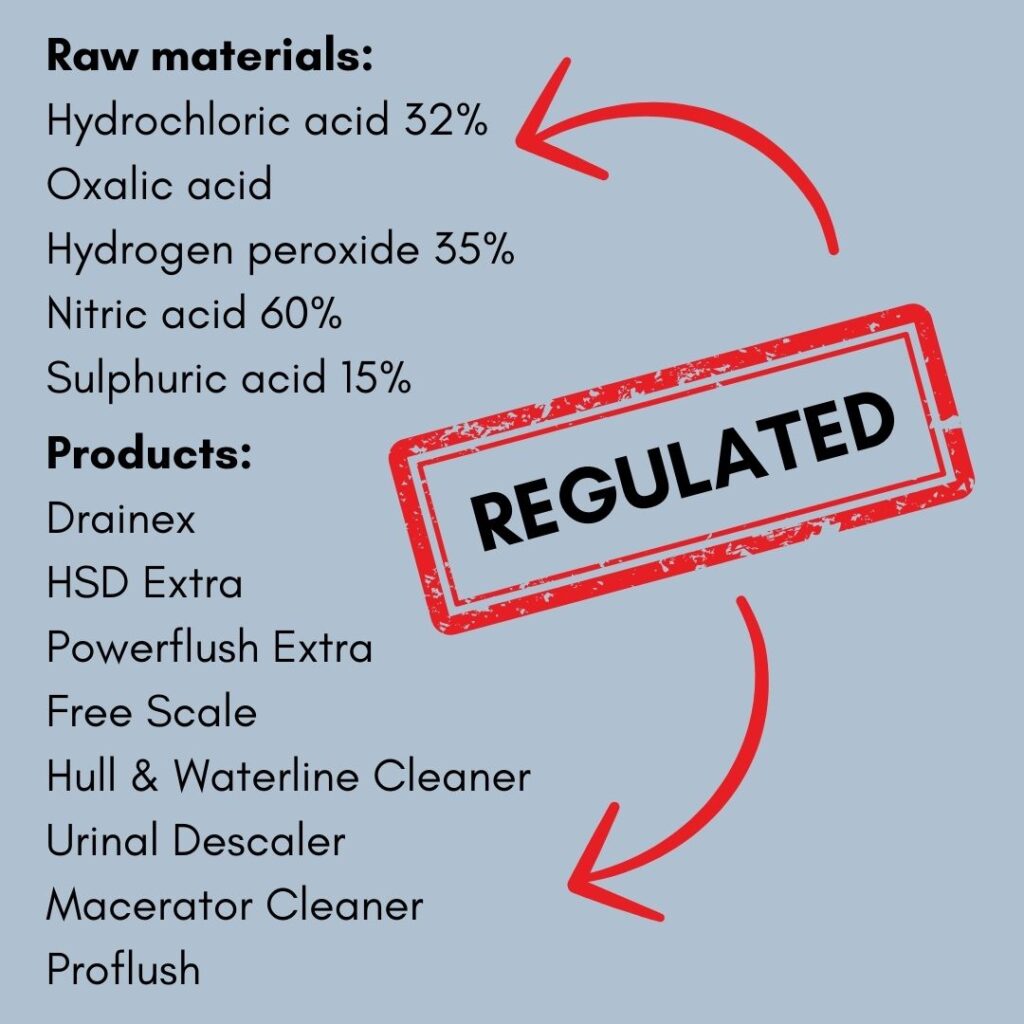 In order to purchase any of these products as a business, you will now need to also provide us with the following information: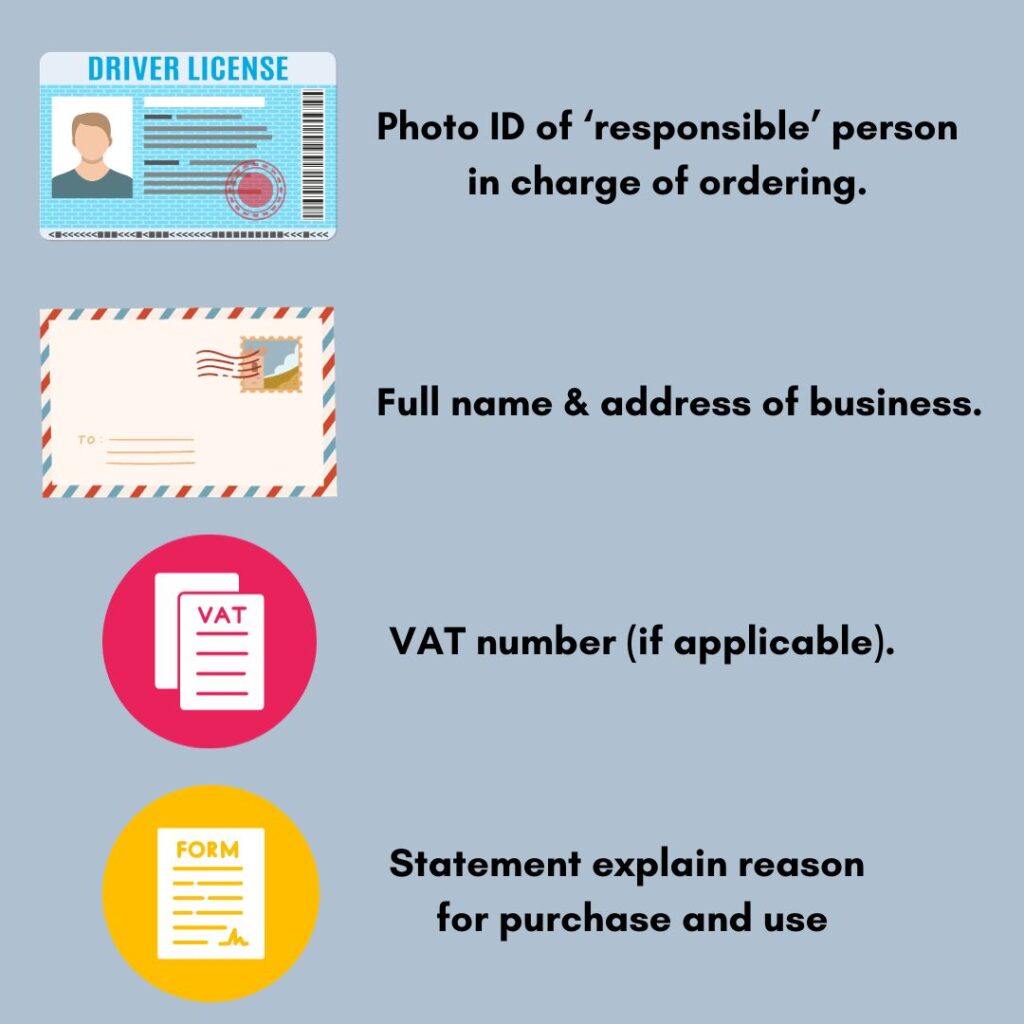 If you are a regular business customer with a credit account, you only need to provide this information every 18 months (unless your circumstances changes e.g. change of purchaser). If you are an occasional customer we will need this information for every purchase. Your information will be stored on our system in full compliance with GDPR regulations.
All regular business customers who purchase any of the affected products should have received an email from us with a request for this information. Please can we ask that you return this to us as soon as possible as without it we will not be able to process your order.
If you need a copy of the form it can be downloaded here;
If you have any queries in relation to this please contact us on:
01202 823699 or info@wessexchemicalfactors.co.uk