Canopy Cleaner & Protector effectively cleans off mould, dirt, grime, grease and oil from boat and yacht canopies and other marine craft covers.
This product has become increasingly popular with owners of, yachts, caravans, motorhomes and narrowboats. Canopy cleaner is such a simple product to use and gives brilliant results, not only for cleaning canopies but also for the added protection afterwards.
This ready-to-use formula means you can just spray onto the canopy, work in with a microfibre cloth, leave for a few minutes and wipe off with a clean microfibre cloth.
Once you've cleaned the canopy, just give the whole surface another spray over with Canopy Cleaner and let it dry, this leaves a protective film which helps prevent re-growth of any mould and algae spores, makes it more difficult for other dirt to stick and reduces UV fading.
The water based mixture is fully biodegradable and so can be used for cleaning your boat in and out of the water.
Don't forget that this product comes with a refill option, select either a 3.25 litre or a refill pack above to save yourself some money and use less plastic.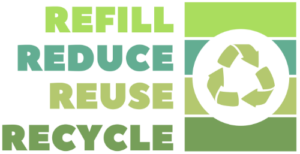 If you're looking to clean up your sails, check out our Sail Cleaner.
Technical Data
Safety Data