Two Easy Vehicle Wash
This month's blog is all about our Two Easy Vehicle Wash!
It is a non-caustic pressure washer additive for cleaning vehicles.
It has been specially designed so it can be used with warm or cold water and it will remove ingrained dirt, salt, seagull droppings, leaving a streak free finish!
So if you have a fleet of vehicles to clean or a vehicle at home that you like to tackle with your pressure washer and you want a really effective vehicle wash then look no further!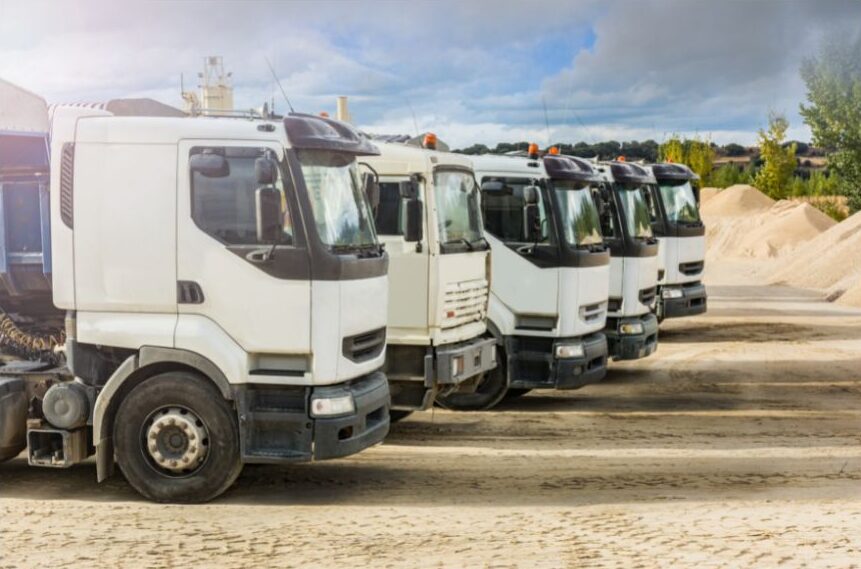 Our Two Easy contains a special blend of chelating agents, surfactants and alkali builders which means it won't leave behind a residue after rinsing! Not only that but it is safe to use on any surface not affected by water.
It is particularly good at cleaning aluminium alloys on vehicles and won't harm paintwork.
Two Easy needs to be diluted at least 1 part to 10 parts water.
Once diluted it needs to be added to the pressure washer's dilution mechanism with the aim of a nozzle dilution of 600 parts water to 1 part cleaner.
Then go ahead and pressure wash your vehicle!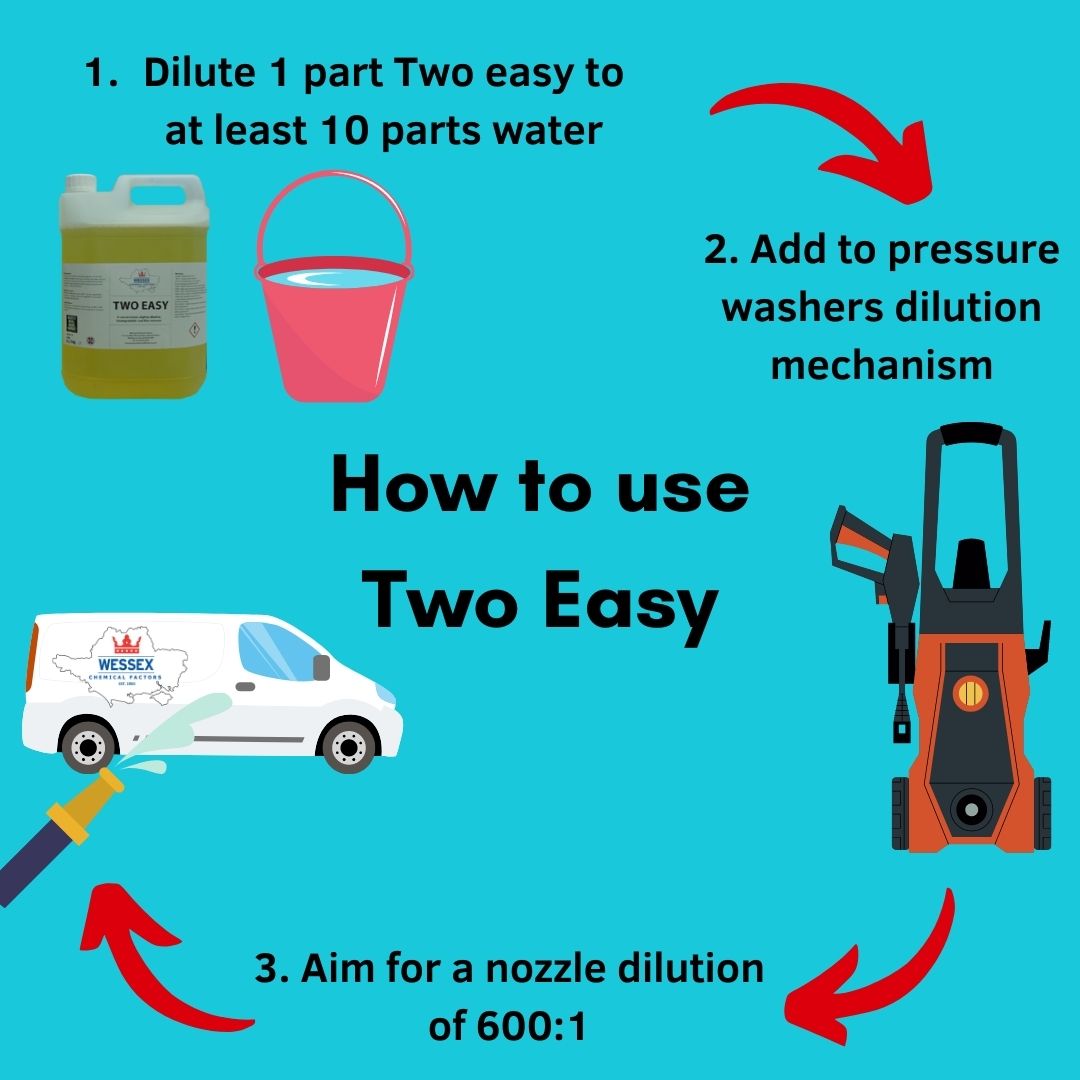 As with all our products we strongly recommend that you read the Safety Data Sheet and Technical Data Sheet before use. You can find both of these here:
TWO-EASY-TECH-DATA-29-7-20.pdf (wessexchemicalfactors.co.uk)
SDS EU (Reach Annex II) (wessexchemicalfactors.co.uk)
Want to know more? Why not check out our Two Easy page on our website?