New bottle for Propeller Cleaner!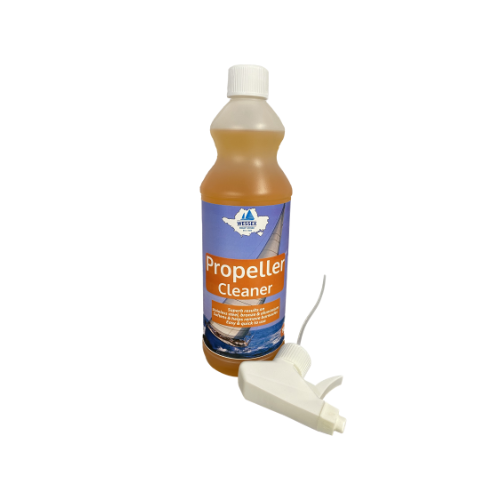 You may notice a change when you go to order our propeller cleaner! After some feedback from our customers about the amount needed to clean a propeller, we decided to move from a 750ml bottle to a 1 litre bottle….and currently the price remains the same! So you get 1 litre of product for the price of 750ml!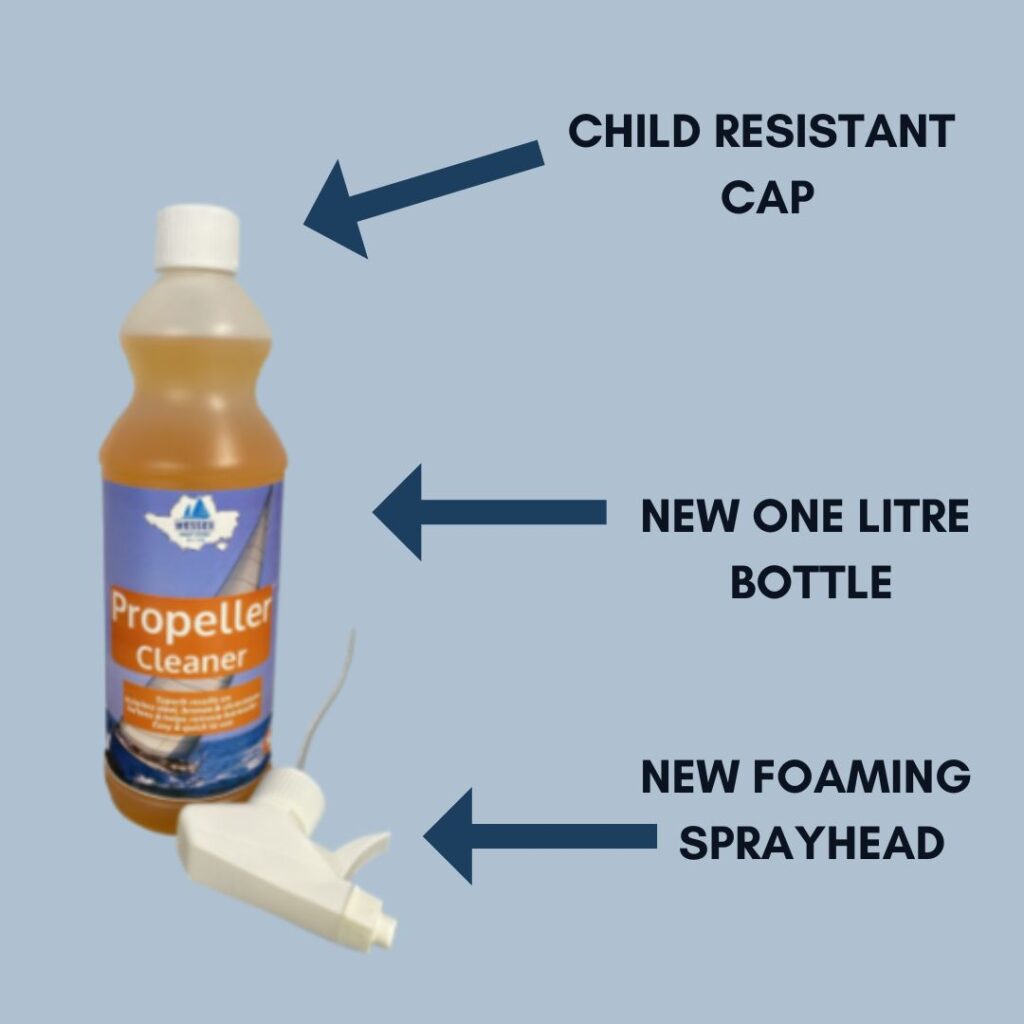 The new bottle comes with a Child Resistant Cap and a foaming spray head. The new foaming spray head makes it easier and safer to apply the product to your propeller. Using a foaming spray head means that you can clearly see where the product is on your propeller and areas that have yet to be treated. It also means that the product foam stays in-situ longer so it can get to work. Ordinary spray heads atomize the product and so can make it less pleasant to use!
Of course its the same great product, just spray on, leave for five to ten minutes and rinse off! Propeller Cleaner has been designed to remove calcium deposits, algae and soften and help remove barnacles from all boat and yacht propellers, and all without pungent gases or fumes.
After use please ensure you replace the foaming spray head with the Child Resistant Cap and its best to thoroughly rinse the foaming spray head to prevent degradation. If you would like to know more, why not check out our Propeller Cleaner page on our website. As with all our products we strongly recommend you carefully read the Safety Data Sheet and Technical Data Sheet before use.