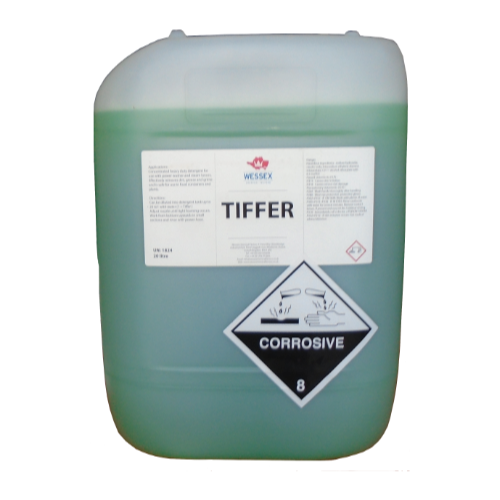 Tiffer
Tiffer is a highly concentrated, heavy-duty detergent which removes dirt, grease and grime from many surfaces and can be used in a pressure washer.
£34.99
Buy it now
Tiffer is great for removing traffic film from commercial vehicles and heavy plant machinery, it can also be used in containers and factories where food may be stored or processed.
As this is a caustic solution it should not be used on vehicles with a cellulose paint system (normally cars) as the paintwork may be affected.
Tiffer will also remove grease and oils from concrete floors, especially effective through a pressure washer with warm water.
Available in 25 litre containers only. For further information about this product, please see the technical data sheet below.
Technical Data
Safety Data