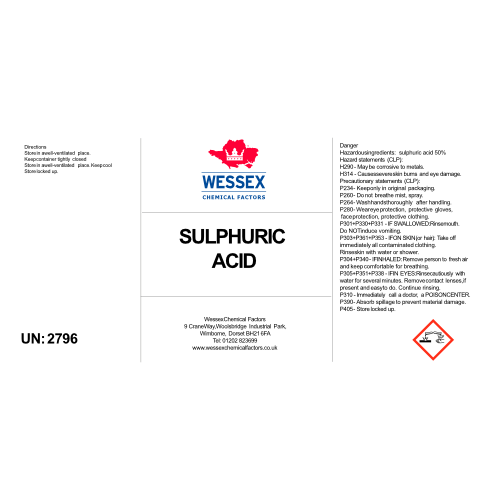 Sulphuric Acid
Sulphuric acid is often used as battery acid, drain unblocker and a metal treatment on certain alloys.
Sulphuric acid is available in various Specific Gravities (SG) to suit different applications. Sulphuric acid is a restricted product and is only available for sale to professionals or those with an EPP Licence if you require information on EPP licensing, please click here.
If you wish to purchase this product, please contact us.
The safety data sheet is available below.