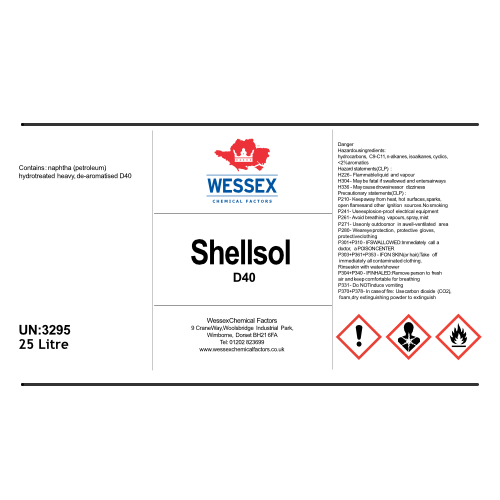 Shellsol D40
Shellsol D40 is a highly refined aliphatic Hydrocarbon C9-11 solvent blend which can replace turpentine or white spirit for most applications
£99.99
Shellsol D40 is excellent for degreasing operations on engines and metal parts including aluminium. Due to its low aromatic content, it has a very low toxicity rating.
When combined with an emulsifier such as Target, Shelldol D40 is an excellent parts washer that will produce a film-free result when rinsed.
Due to the hazardous nature of this product, we do not sell it online so please contact us if you would like pricing and availability.
Available in 25 litre drums.
Technical Data
Safety Data