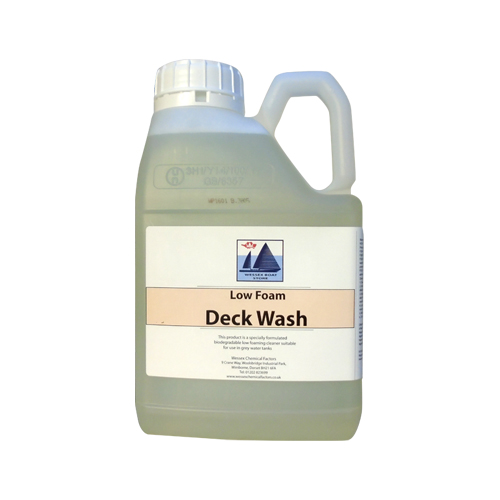 Low Foam Deck Wash
Low Foam Deck Wash is a highly concentrated, environmentally friendly and biodegradable cleaner for cleaning difficult surfaces such as safety flooring.
Buy it now
Low Foam Deck Wash is safe to use on surfaces which are not affected by water and can be used with cold or warm water.
Low Foam Deckwash will not dull painted surfaces even when contaminated by oil and grinding contaminants.
This product meets the Royal Navy Department of Medicine specification and does not affect grey and black water holding tanks.
Technical Data
Safety Data