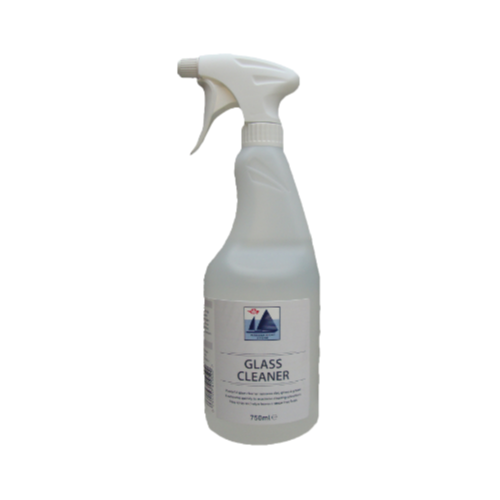 Glass Cleaner
Our Premium Grade Glass Cleaner has been specifically designed to leave glass clean and sparkling on all boats, yachts, other vehicles and any windows anywhere!
£7.99
Buy it now
Our heavy-duty glass cleaner is effective at cleaning off mould, dirt, grime, grease, bird lime and more from boats, yachts, cars and any other glass subjected to the elements.  The powerful formulation contains high alcohol and ammonia content which cuts through and lifts off dirt, grime and grease with ease.
As well as glass, it can also be used for cleaning stainless steel and aluminium railings and fittings on boats.
Our glass cleaner is supplied in a ready-to-use formula so you simply need to spray and wipe clean with a non-scratch cloth.
It can be used for cleaning your boat in and out of the water without environmental concerns and evaporates quickly.