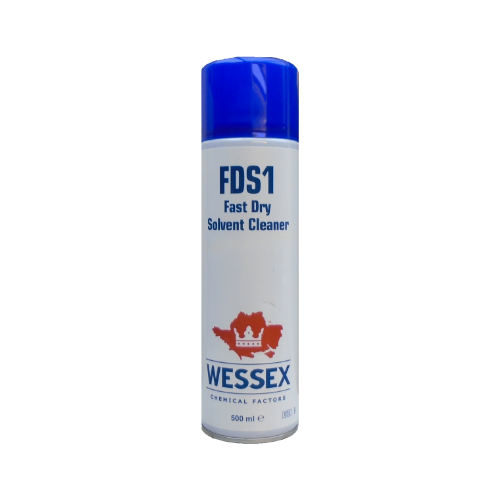 FDS1 Fast Drying Solvent
FDS1 – Fast Drying Solvent removes grease, oil, tar, flux deposits and more from metal, plastic and electronics without damaging delicate surfaces.
£7.99
Buy it now
FDS1 Fast Drying Solvent is an effective cleaner which removes grease, flux, ink and dirt from plastic and electronics without any damage, in fact even if you spray a piece of paper with FDS1, in moments you won't be able to tell that it's had anything on it. Yet it is incredibly effective at removing even wax and tar from delicate surfaces.
It will not corrode any metal surfaces and can be used to clean electrical contacts and equipment, other recommended uses are printer ink removal and also spot removal from fabrics – especially grease.
Technical Data
Safety Data