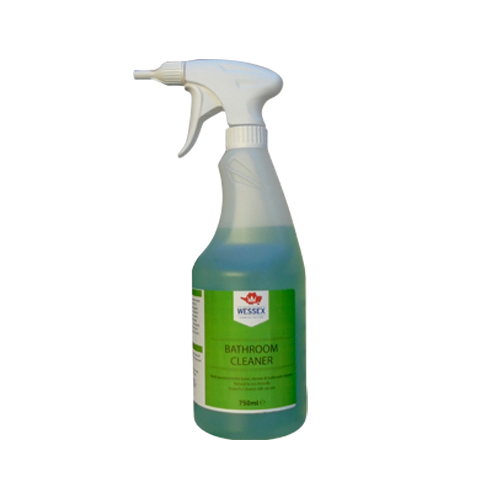 Bathroom Cleaner
Our multi-purpose bathroom cleaner is the perfect one bottle solution for cleaning all areas of your bathroom. It can be used in caravans, motorhomes, boats and at home and will leave your bathroom fresh and clean.
£29.99
Buy it now
Bathroom Cleaner has been designed to clean and remove dirt, grime, grease, mould and limescale from all hard surfaces in the toilet and bathroom. The special formula contains Citric Acid, nature's own weapon against viruses and harmful bacteria and also contains friendly bacteria that consume the source of bad odours.
Wessex Bathroom Cleaner has been designed to simply spray on and wipe off. The bottle has a foaming spray head so the liquid clings to vertical surfaces which gives the active ingredients more time to do their job. It is 100% biodegradable and natural.
Bathroom Cleaner is also a great product to spray down drains over night to help keep scale and bad odours at bay. Simply spray or pour a little down the plug hole and allow to work overnight, it will break down scale build-ups and clumps of soaps and fats which can cause blockages.
Technical Data
Safety Data