4 Way T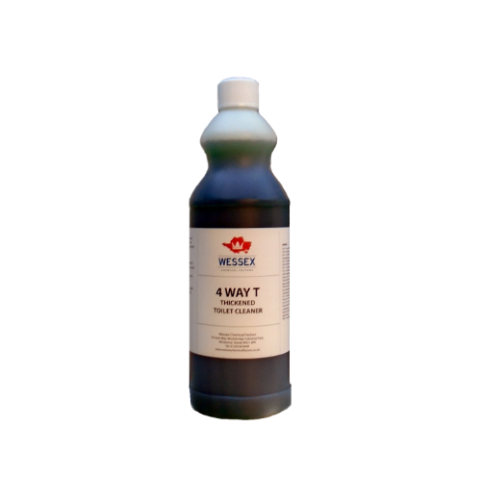 This month's blog is all about our fabulous 4 Way T! It's a thickened toilet cleaner that will clean and descale leaving a sparkling finish!
4 Way T will remove limescale, phosphate and uric deposits leaving your toilet perfectly clean. You might be wonder why its so effective? Well, it contains special additives that help it to penetrate deep into these deposits, so they can be rapidly removed. Not only that be it will also kill off any harmful bacteria that are present!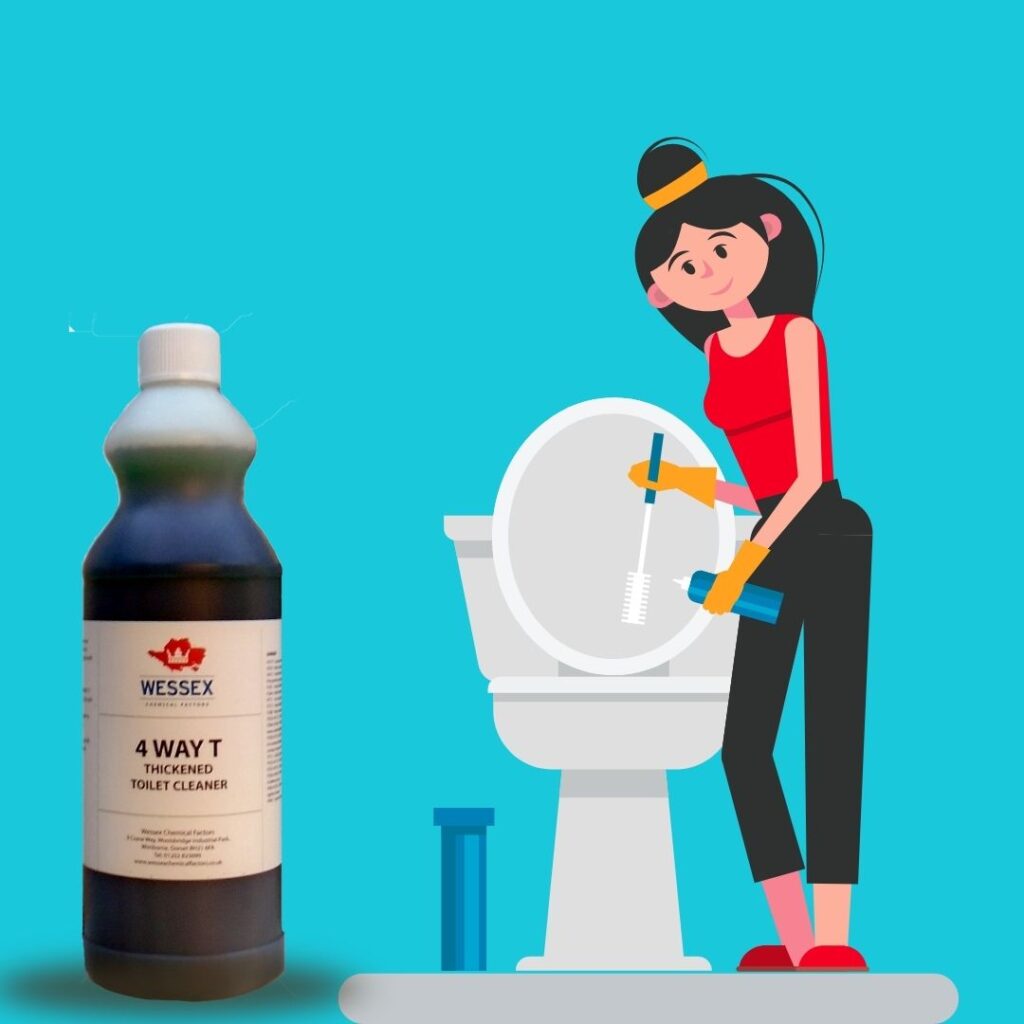 Not only that but it can be used all around the bathroom! It can be used on urinals, pipework and other sanitary fittings to clean dirt, grime, grease, mould and algae. It can also be used as part of a regular maintenance routine to stop the growth of bacteria.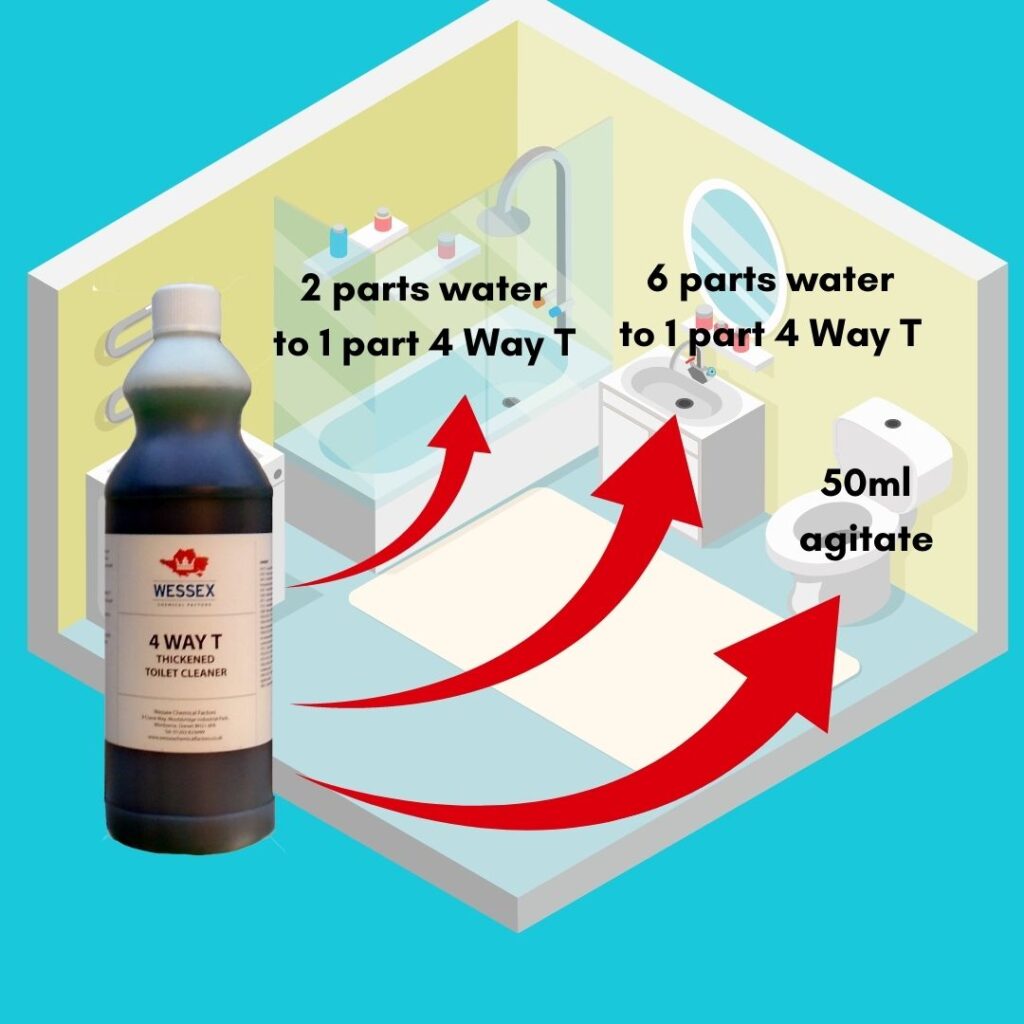 If you are cleaning the toilet simply add 50ml of 4 Way T to the bowl, agitate with a toilet brush and then flush.
To clean a bath (especially vitreous enamel baths dilute 2 parts water to 1 part 4 Way T and clean as usual.
To clean sinks – dilute 6 parts water to 1 part 4 Way T.
It's special formula means that it inhibits damage to metals however you should take care to avoid close contact of the concentrate with chrome, brass or stainless steel fittings. It is safe to use on plastics and ceramic surfaces.
If you have a swimming pool or a sauna and you are looking for a cleaner then look no further! 4 Way T can be used to clean swimming pool surrounds and saunas where water fouling has occurred. It will rapidly remove algae growth and limescale deposits, which form unsightly accumulations, leaving your swimming pool surround or sauna wonderfully clean!
If you want to find out more, why not check out our website page