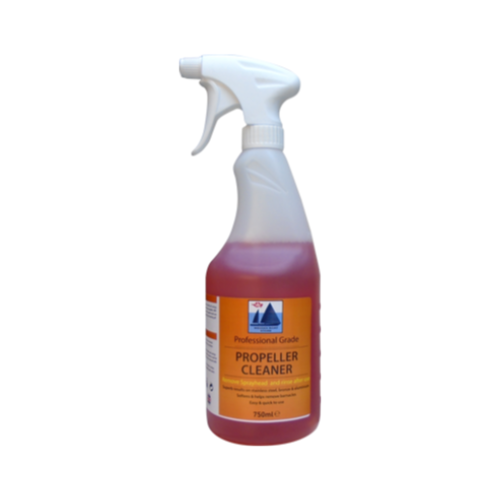 Propeller Cleaner
Our superb Propeller Cleaner is highly effective at cleaning propeller blades, shafts and casings. Save time by simply brushing on, leaving for  5-10 minutes and rising off – no hard scrubbing!
£10.99
Buy it now
This professional-grade propeller cleaner has been designed to remove calcium deposits, algae and soften and help remove barnacles from all boat and yacht propellers.
It delivers superb propeller cleaning results on a range of metals including stainless steel, bronze and aluminium propeller blades, shafts and casings.
It is easy, efficient and quick to use with an acidic formulation that doesn't release pungent gases or fumes. It will leave your propeller clean and shiny without the need for serious elbow grease!
Technical Data
Safety Data