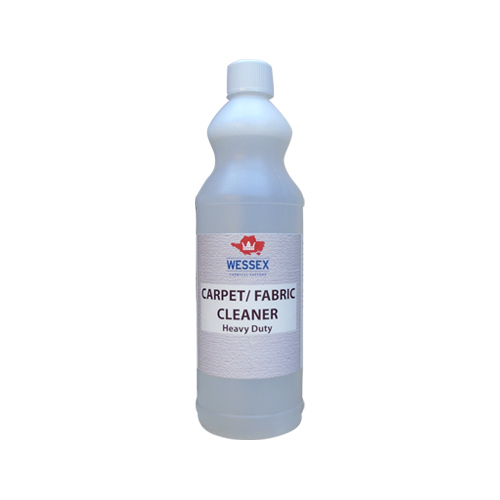 Carpet & Fabric Cleaner
This highly effective cleaner is perfect for carpets, fabrics and upholstery effortlessly removing stubborn stains and cleaning large areas.
£5.99
Buy it now
This highly concentrated carpet and fabric cleaner is perfect for cleaning large areas of carpet, as well as smaller, stubborn stains.
It's highly concentrated formula means it can be used in variety of ways, including spot cleaning with a sprayer and in residential or industrial carpet cleaners.
It easily removes the most stubborn of stains including beetroot, turmeric and red wine. Use this one bottle for a whole range of cleaning within your caravan, motorhome, house and even car seats!
Simply spray on, agitate and either rinse straightaway or you can allow it to dry and vaccum the area to pick up all the dirt.
If using our Carpet and Fabric Cleaner in a carpet cleaning machine, we recommend spraying any stubborn stains before cleaning to boost the performance of the product.
Technical Data
Safety Data